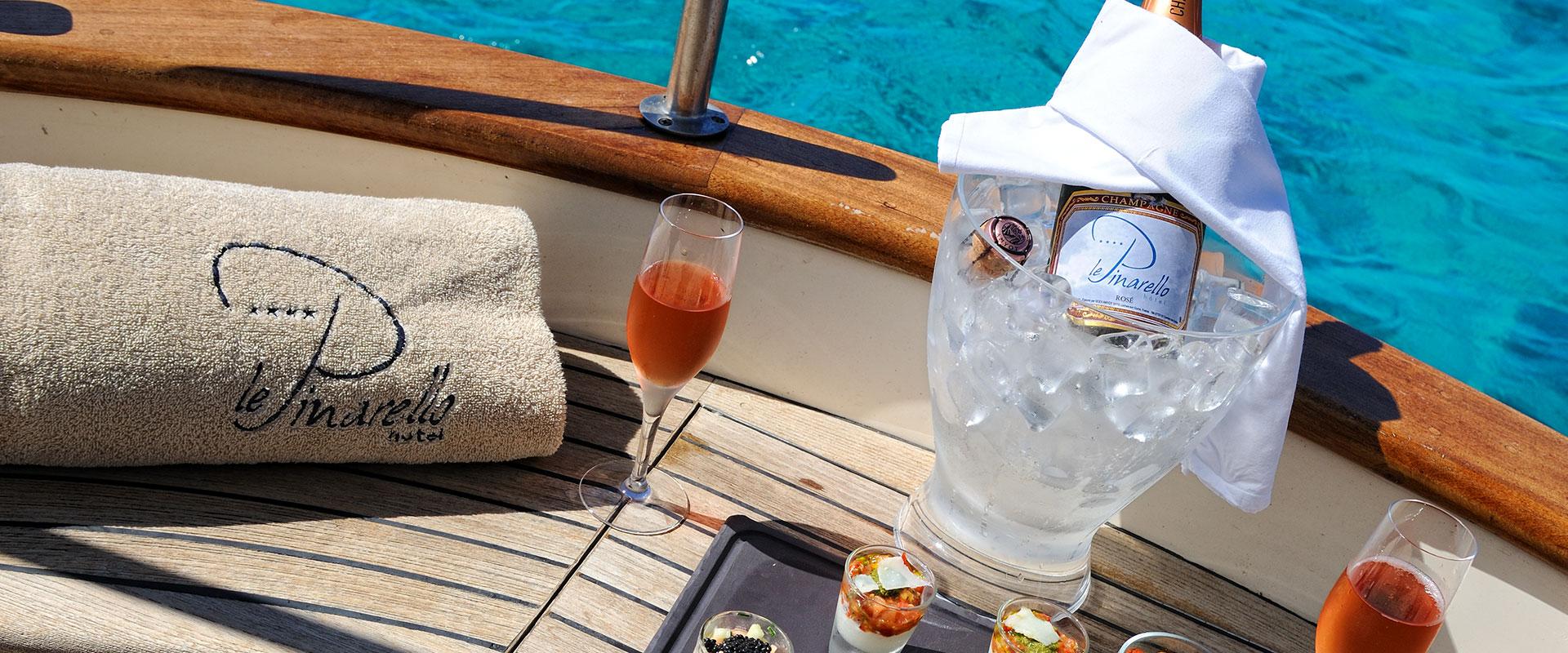 6 days / 5 nights – From 1046 € / person instead of 1353 € / person
L'hébergement en Chambre vue mer pour 5 nuits,
Le Petit-déjeuner Buffet pour 2 personnes,
1 Soin de 50 min par personne,
1 Sortie en Bateau de 4 heures avec Skipper pour 2 personnes avec Champagne et Mignardises sur la terrasse de l'hôtel (9h-13h ou 14h-18h)
Possibilité de Nuitées supplémentaires avec une remise de 5% à 30% sur le tarif public (remise selon période tarifaire),
Surclassement selon disponibilité
Possibilité de lit enfant en chambre avec supplément (n.b. : aucun lit enfant ou lit bébé ne peut être rajouté dans les chambres de catégorie « Standard »)
Du 20/04 au 30/04 et Du 01/10 au 12/10 : A partir de 1046€/pers
Du 01/05 au 24/05 et Du 14/09 au 30/09 : A partir de 1083€/pers
Du 25/05 au 14/06 et Du 01/09 au 13/09 : A partir de 1225€/pers
Du 15/06 au 12/07 et Du 24/08 au 31/08 : A partir de 1651€/pers
Selon disponibilité, saison et catégorie de chambre.
Sales Policy concerning Packages:
The hotel policy in regards to deposit and cancellation is based on the French civilian code Article 1590.
We request a deposit covering 40% of the whole stay upon reservation.
The dates of your stay can be changed with a tariff adjustment (according to availability and tariff periods). In case of cancellation, the deposit already paid is non-refundable.
If you decide to shorten your stay once it has begun, you will have to pay for the wholeness of the stay.