The Pinarello offers a refined and gourmet menu that you will enjoy on the terrace of the hotel by the beach.
A catering that varies culinary elegances under the watchful eye of the Hotel's Director, Mr Barat, former Head Sommelier.
Everything starts at breakfast…
At breakfast, guests can opt for a well-being buffet with its cocktail of cereals, fibres and exotic fresh fruit or for a menu with more traditional flavours where Corsican cured meats are served alongside pastries, breads and home-made jams.
Every weekend from mid-June to early September, come and discover our generous brunch menu from 11:30 a.m. to 3 p.m.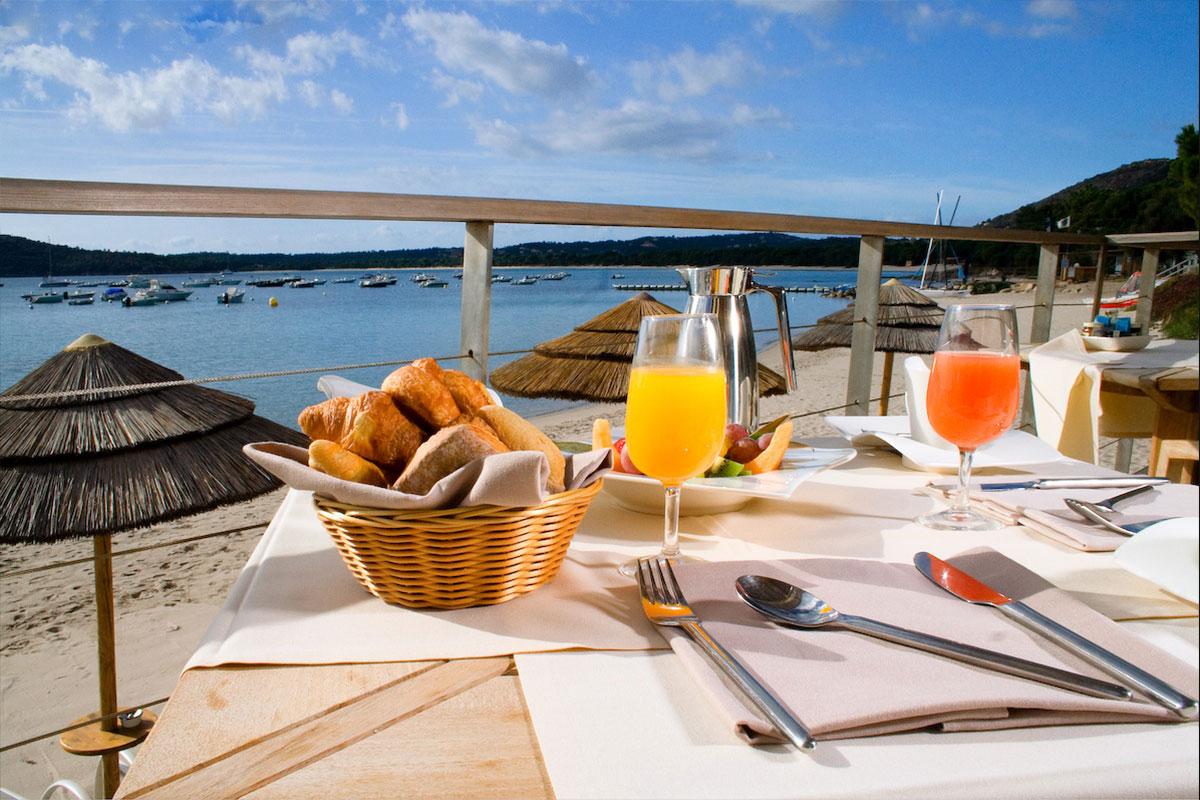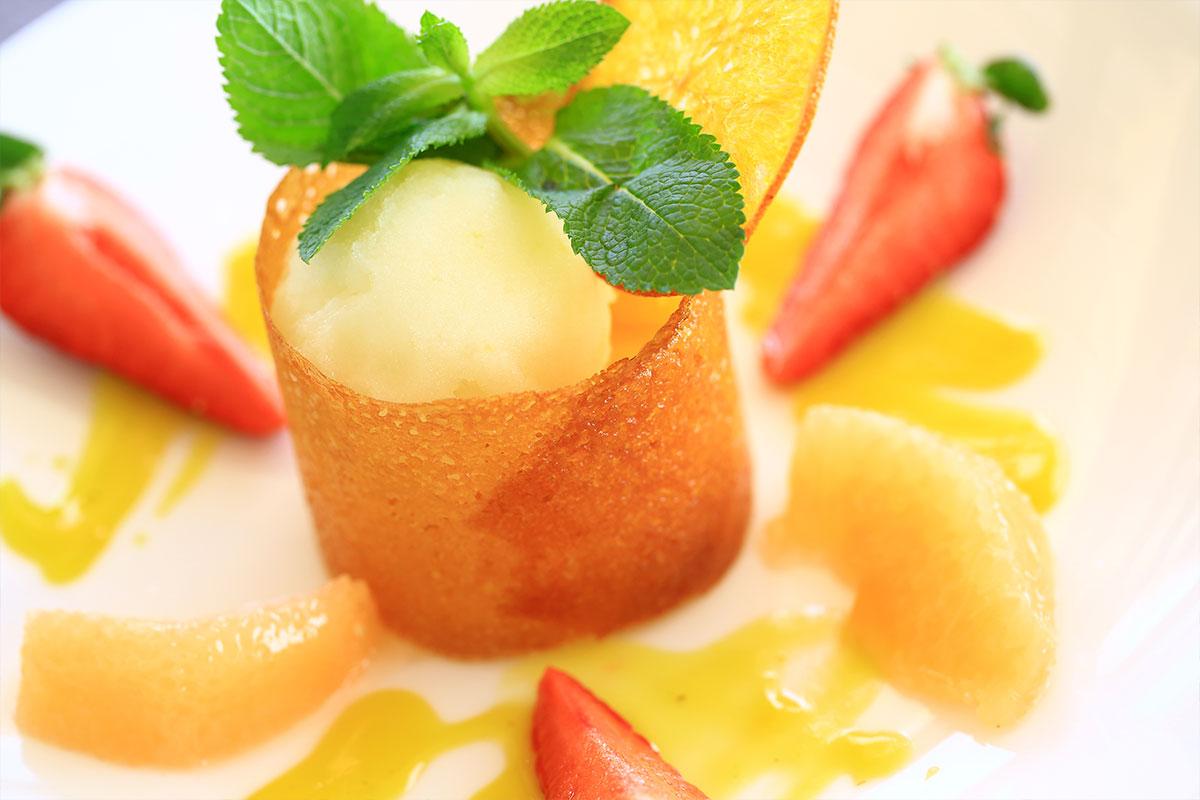 Le Pinarello's gourmet menu can be enjoyed on the ipe timber terrace facing the sea from 12:00 p.m. to 2:30 p.m.
The subtle flavours and summer colours form a refined, light menu.
To vary the culinary delicacies, a dish of the day is also available.
Between 2:30 p.m. and 7 p.m., make the most of our snack menu on the beach.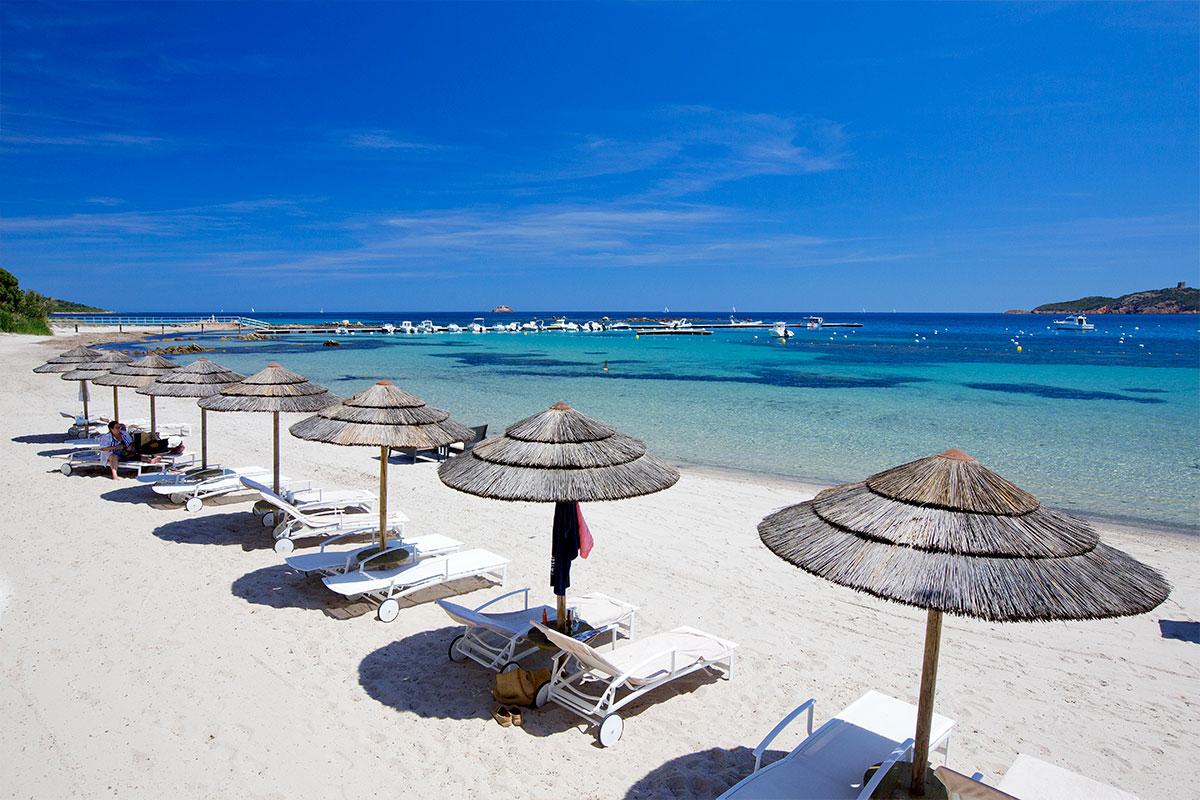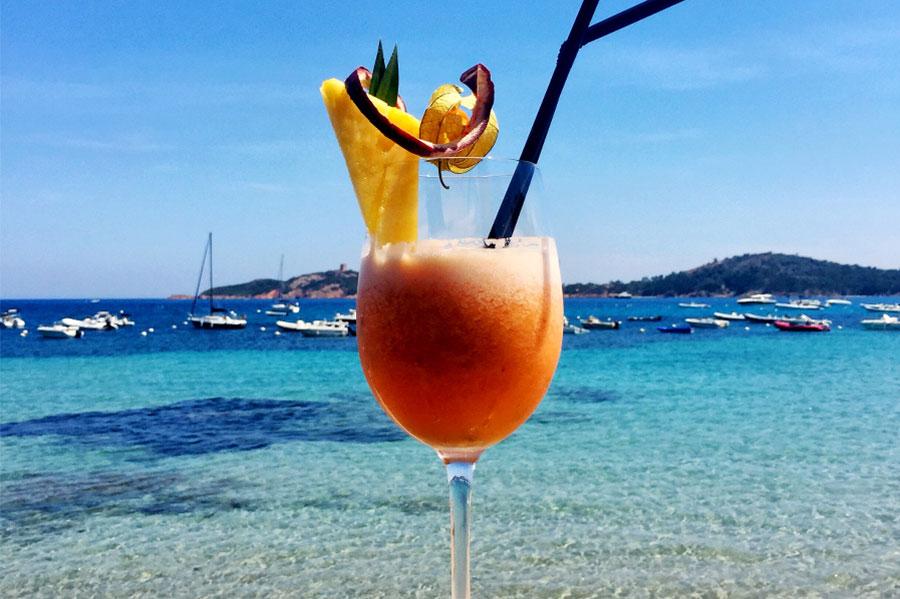 Happy hour at the lounge bar
Take the time to taste one of the drinks from our carefully selected cocktail menu.
Enjoy the cosy atmosphere during one of our twice-weekly music nights (July/August) or simply watch the comings and goings in the bay.
If all you want to do after a busy day is relax in peace in your room to the gentle sound of the rolling waves, we suggest our room-service menuavailable from 7:30 p.m. onwards.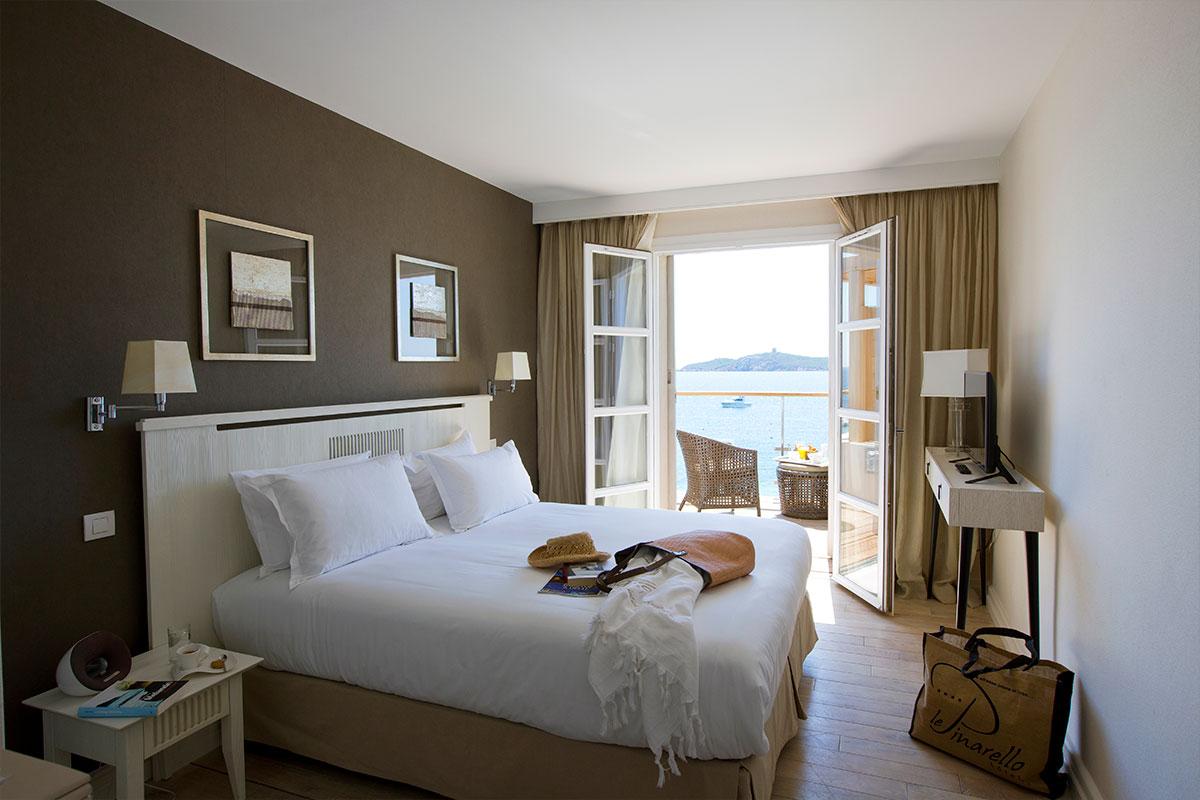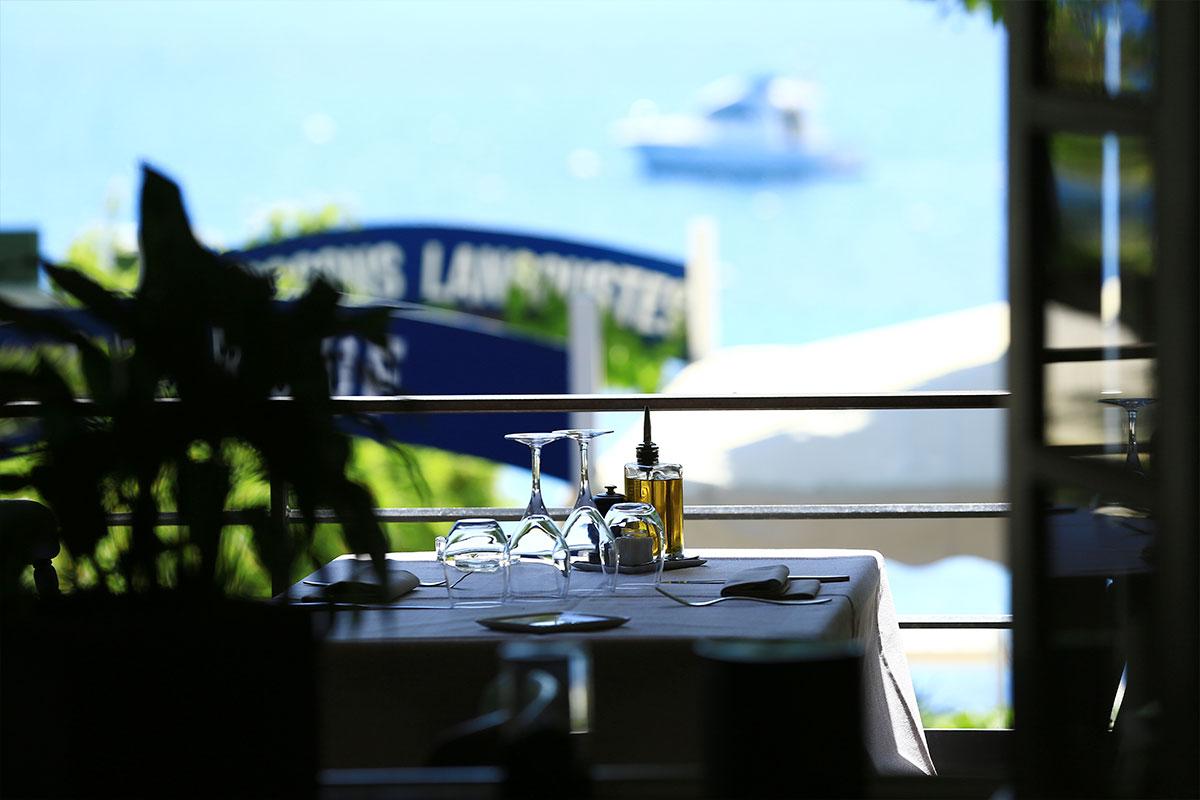 The restaurant « le Rouf » extends from the hotel and is ideally situated on the beach, offering flavoursome cuisine using fresh ingredients sourced from local fishing, which has become our Chef's speciality.
Taste our carefully concocted dishes facing the setting sun… just a stone's throw from paradise…