Although all of the spaces within the hotel are ideally oriented towards the sea, the best place for fully taking in the view of the protected Pinarello bay remains the serviced beach in front of the hotel.
Relaxed on the sun loungers set up on freshly raked sand, our beach attendants will bring you your bathing towel and set you up however you like: under the shade of the parasols or ideally oriented facing the sun.
And because some things should never end, a cold foods menu is also proposed for you to enjoy on the seafront. The hotel also provides sea kayaks and children's toys to its guests free of charge.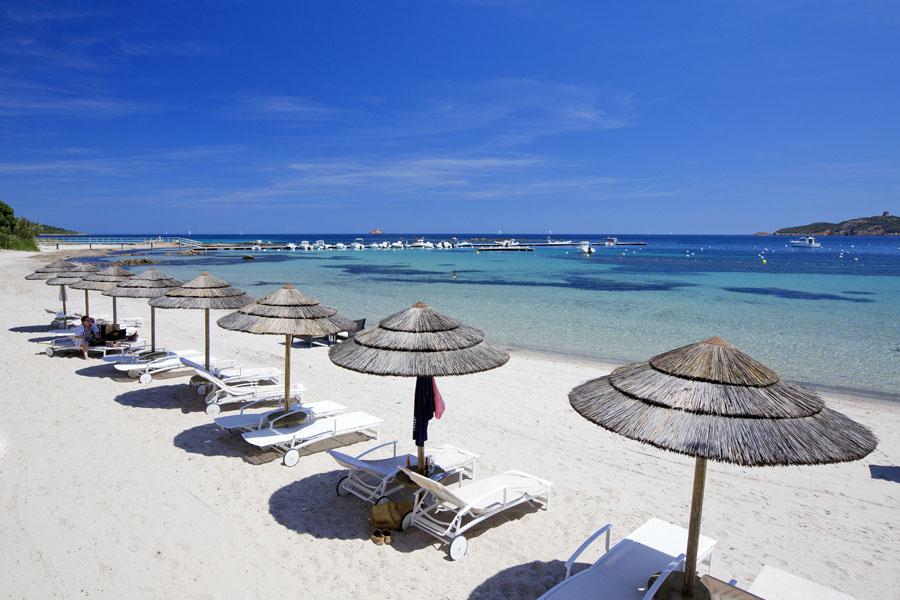 Discover the hotel and it's beach
with this video presentation

PHOTO GALLERY of the beach