Enjoy the many activities in the mountains, near the hotel
Hiking, zip lines, canyoning, mountain biking, electric bike, swimming in the natural pools of Cavu, excursions to discover the nature and heritage of the island … and many others !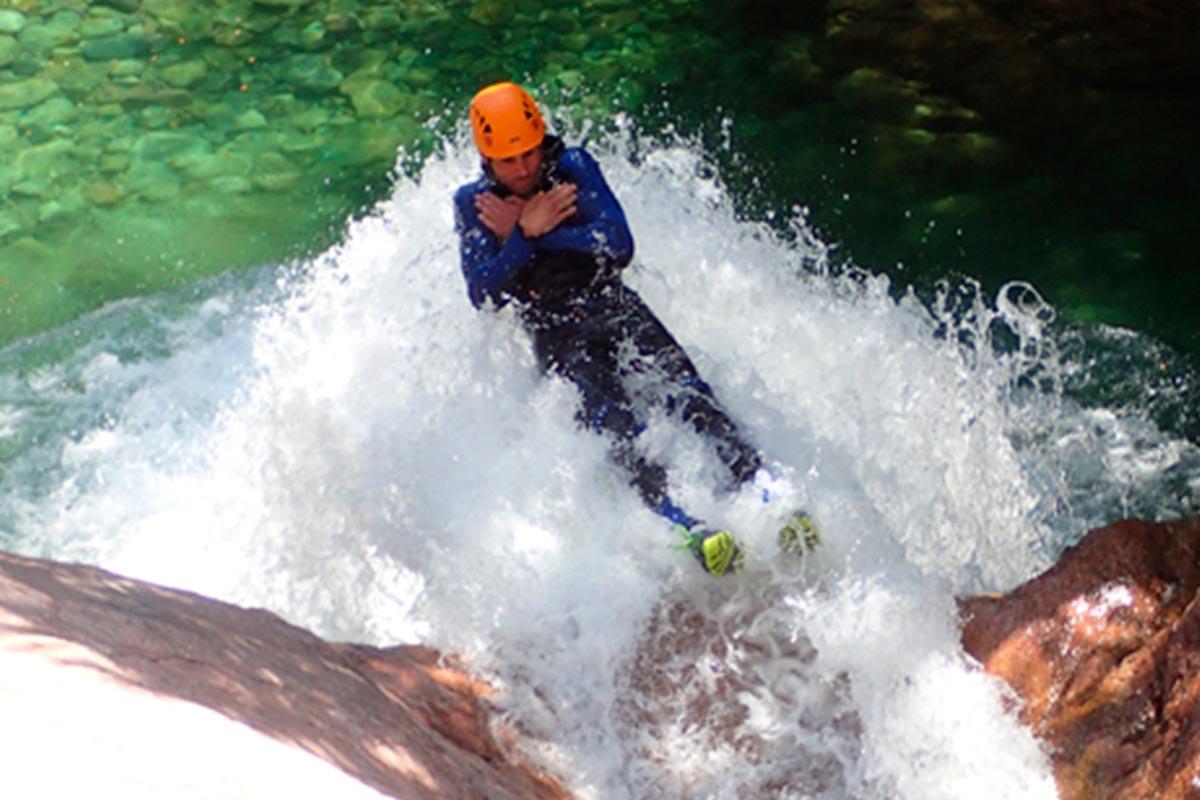 Discover southern Corsica's canyons from Bavella to Propriano with Christophe Pigeault and his team of professionals.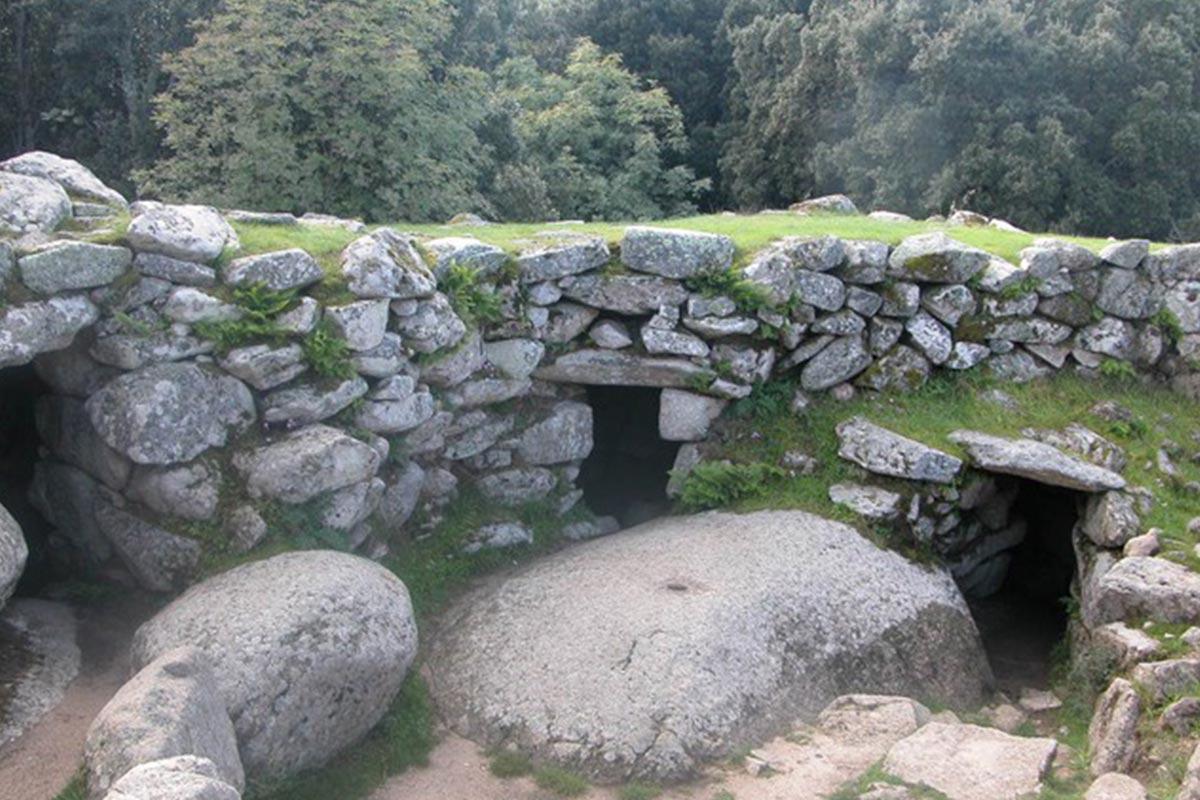 Set off to discover the unforgettable sites of the extreme south on board an air-conditioned minibus. François, your driver and guide, will share with you the secrets of the island's cultural and natural heritage, its history and its traditions!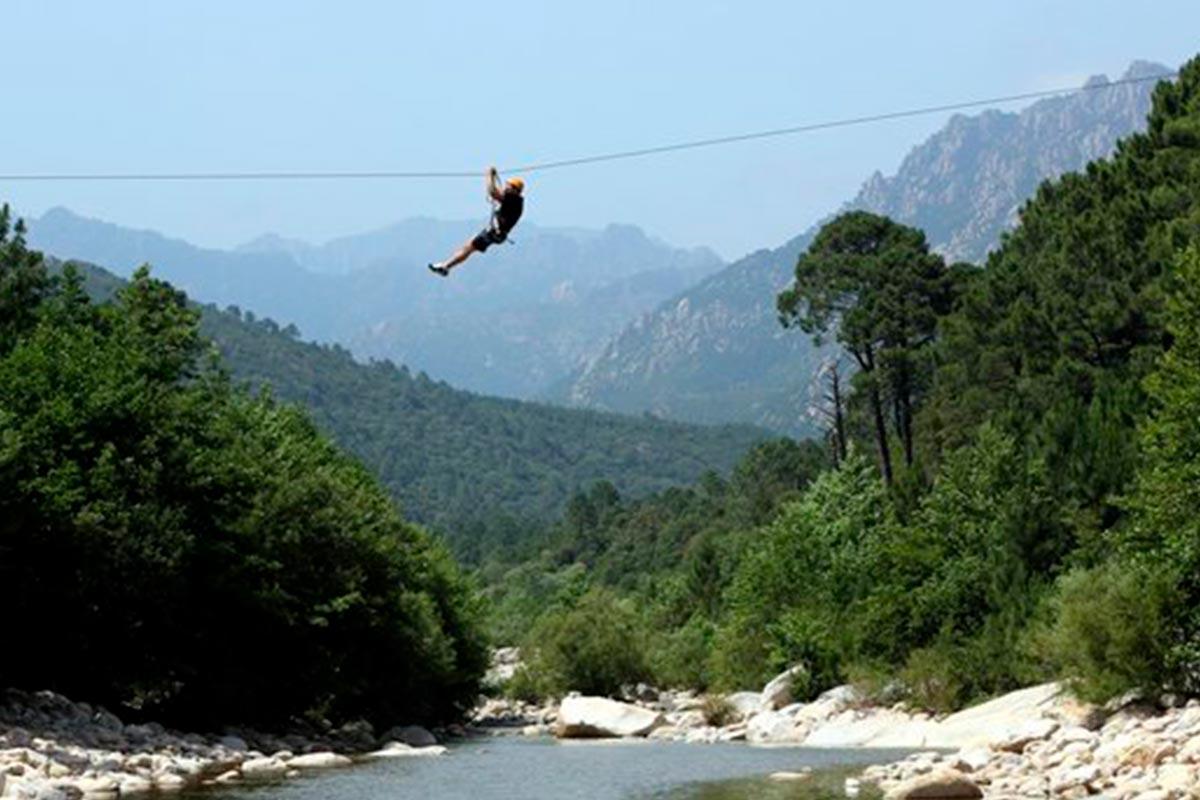 Come and discover the pleasures of travelling from tree to tree in admiration of the idyllic landscape, located at the crossroads between the sea and the mountains. Zip-line above the water, Tarzan jump, rope bridge, climbing net, suspension bridges.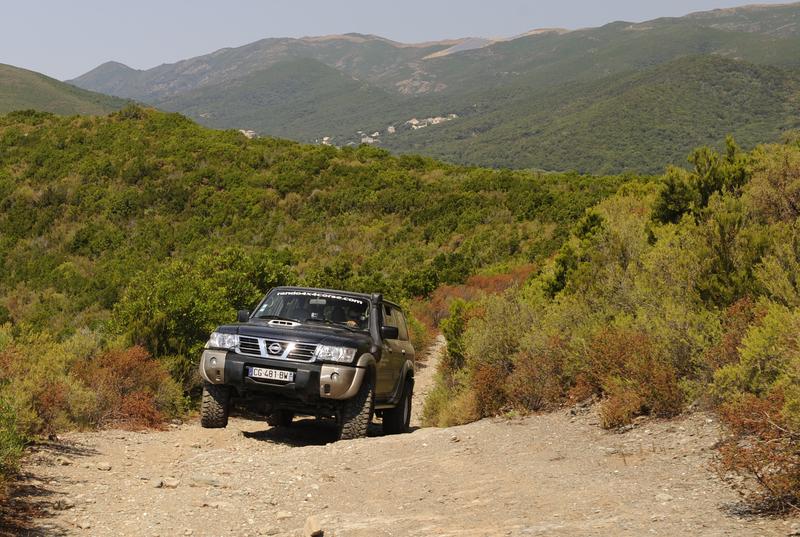 All year long we offer 4×4 trips in the form of Mini Stay, Long Stay or a simple Discovery Day! Possibility with driver option or driving yourself !
Contact the Tourist Office of Sainte Lucie de Porto-Vecchio for all other activities in the region.