A 4-star hotel by the sea

Welcome to the Corsican Paradise.
Located on one of the most beautiful beaches in the South of Corsica, Le Pinarello offers an exceptional view of the bay of Pinarellu and the horizon.
Intimate hotel with a clean style, where all rooms enjoy a terrace overlooking the sea. The contemporary interior, in bright and natural colours, offers an elegant contrast with the turquoise water of the bay.
The Pinarello has created a cocoon, living to the rhythm of the waves and seasons of South Corsica. It is at the heart of this privileged environment, on this sandy beach, that the hotel welcomes you with pleasure, to live and share unique moments in a sweet atmosphere filled with generosity thanks to a 4-star service, delivered by qualified and caring staff for a tailor-made stay.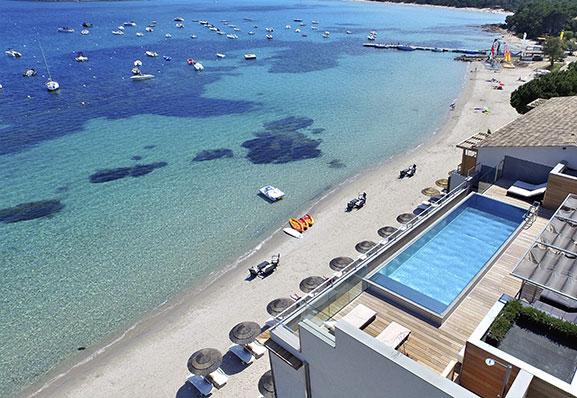 In the heart of a protected and wild bay, the hotel is set on the beach of the small village of Pinarello, a preserved place just 20 minutes from Porto-Vecchio.
Staying in our hotel, you can fully enjoy the riches of southern Corsica, between sea, sandy beaches, maquis and mountains.
A 4-star setting that seems to have inspired its philosophy, the art of "receiving well", and which gives Le Pinarello a special place in the Corsican luxury hotel industry – thanks to the benevolence of its staff, attentive to make the stay of each guest as a unique moment.
A feeling confirmed by the loyalty of its customers… as evidenced by the hotel's guestbook, under the pen of a client who is certainly a bit of a poet: "discovering new places, travelling is good… but when you have discovered Paradise, you must know to stop looking."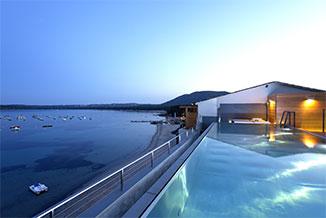 From 9am to 8pm the hotel proposes its swimming pool on the roof and its 360° view of the Pinarello bay and its marine village.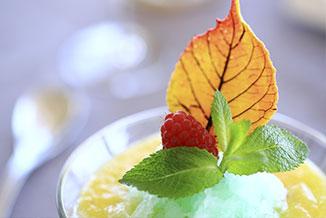 "La Table du Pinarello" offers a refined and gourmet menu that you will enjoy during your lunch on the terrace of the hotel by the beach.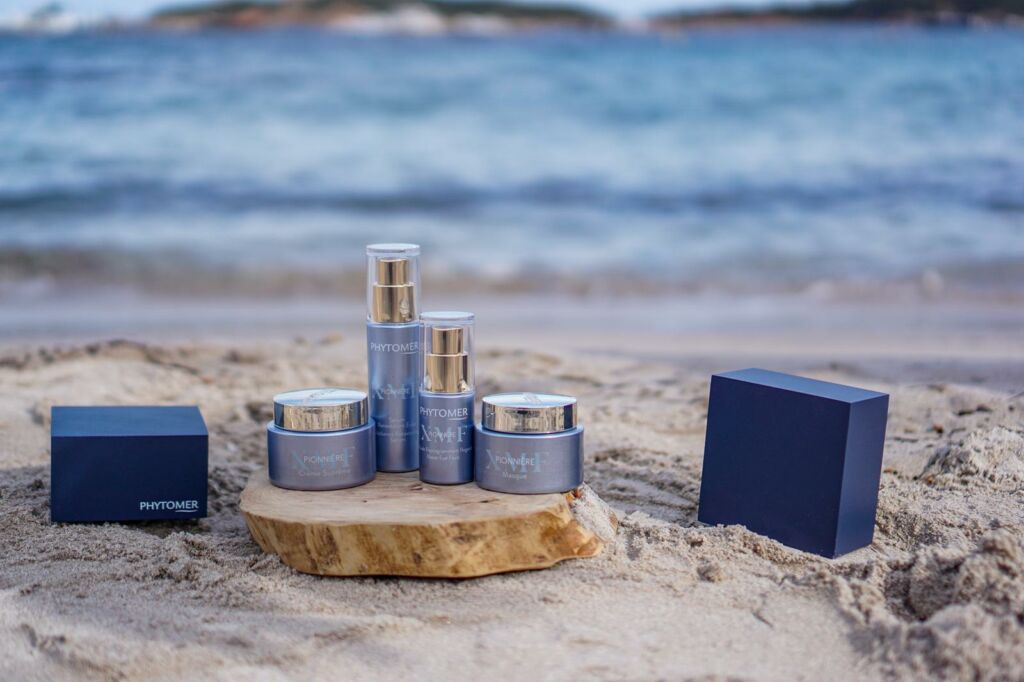 Immerse yourself in the tranquil world of the well-being area of the Pinarello Hotel. Free your senses. Relax. Revitalize yourself.
The spaces of the Pinarello hotel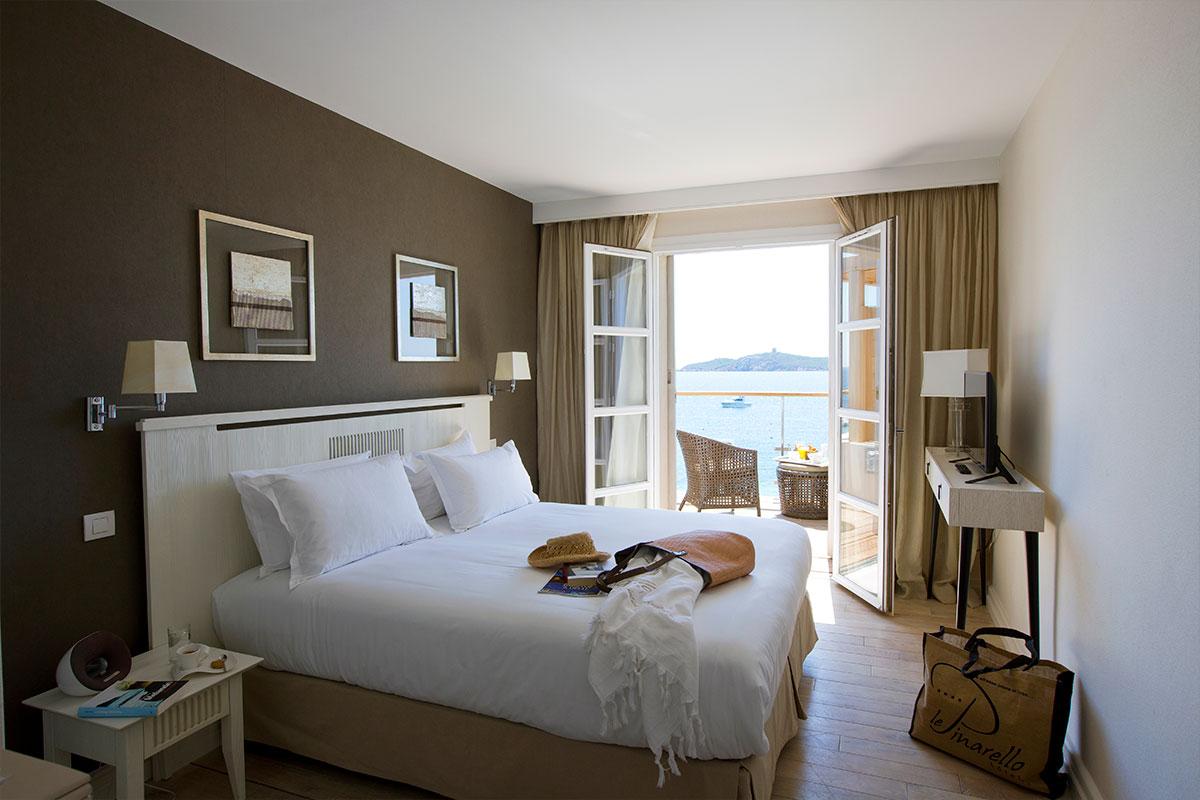 On the beach side, the hotel welcomes you in its elegantly refined rooms, in a harmony of light and colors, offering a cocoon of comfort and serenity.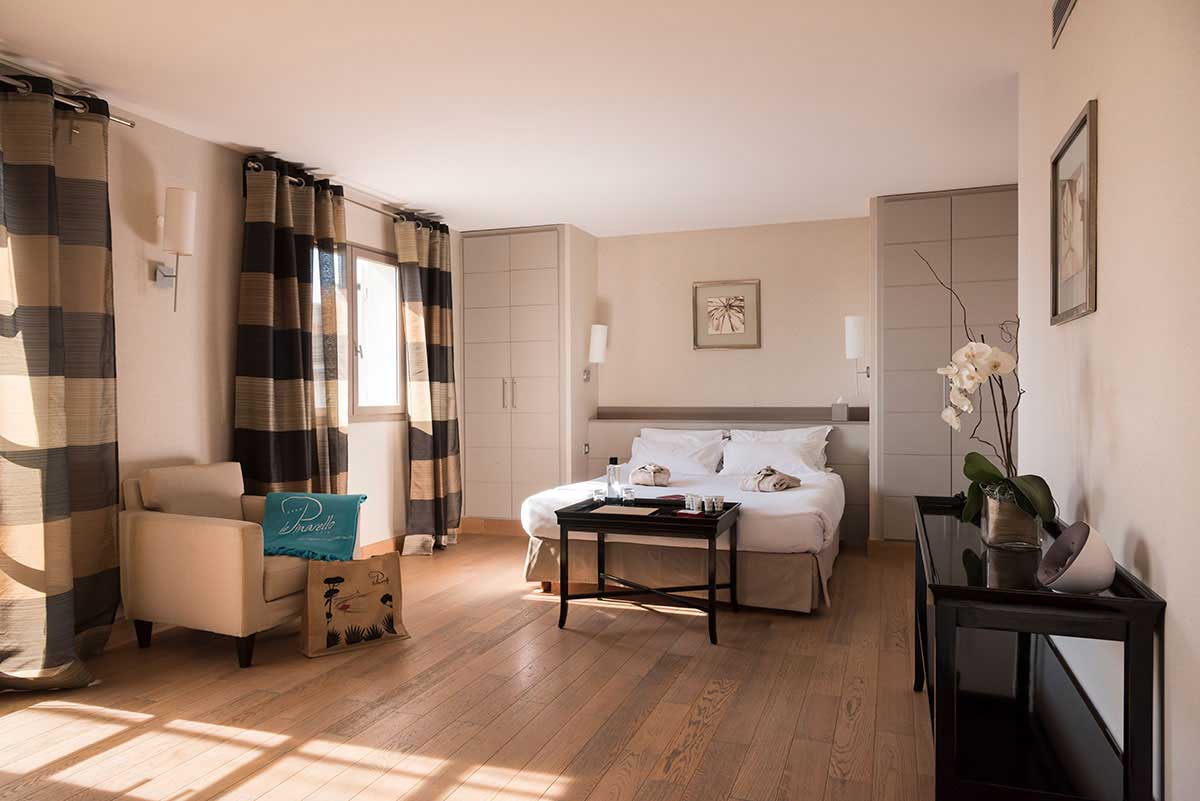 Everyone will enjoy the tranquility of a secluded place, where the colors of bougainvillea offer a heavenly contrast with the turquoise environment of the bay.
elegant spaces ideally oriented on the bay
Sea view terrace
Bathroom with shower
Wireless
Air conditioner
Safe
Mini bar
Satellite TV
Small sea view terrace
Bathroom with bathtub
Wireless
Air conditioner
Safe
Mini bar
Satellite TV

Images of the Pinarello Hotel
the latest news and events An intimate address by the sea …